....Looking back at old photographs, so many memories are there. Through out the years so many things have changed in my life, I mean it's natural for things to change, however I still wish certain things would have remained.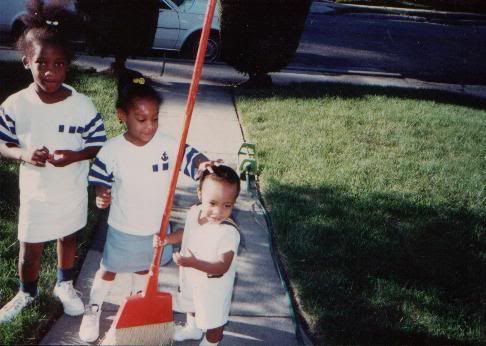 Look at us, we were so close. Tashia, Shaquanna, and Stephen.
It was just the 3 of us, spending those weekends at grandma's house together.
What happened to those days? We looked after each other, we loved each other so much. Sometimes I bothered them, but we were still happy. Playing Super Mario Bros. and getting mad at each other, because we wouldn't give up the controller. Christmas with 2 Christmas trees, getting everything we wanted individually and then sharing with each other.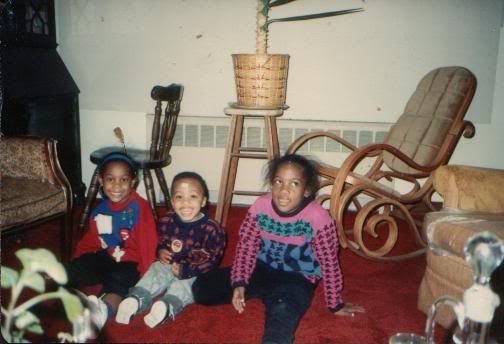 Now things are different, we grew apart. I still love them just the same but, it seems that we are worlds apart. I will make the first step to reach out. I want that old thing back, and now i have a niece who probably barely knows who I am. Love is in my heart and I truly miss their smiles.
A Loving brother,
Stephen